Worlds of work at Maestrani
Our employees and their professions are as diverse as our products. Discover the different types of work performed by Maestrani staff when making our chocolate.
Apprentices
We offer apprenticeships in the professions of food technologist and food technician. At Maestrani, you will have a practically oriented apprenticeship in which you become familiar with all aspects of production. Working in our highly trained team will give you insights into the entire chocolate production process, while at the same time providing a family environment. Food technicians learn practical skills for the tasks required in a food production company. Food technologists have more wide-ranging theoretical training, which enables them to perform complex tasks such as product development and quality management.
Interested? If so, apply now - you'll find the job fascinating and challenging!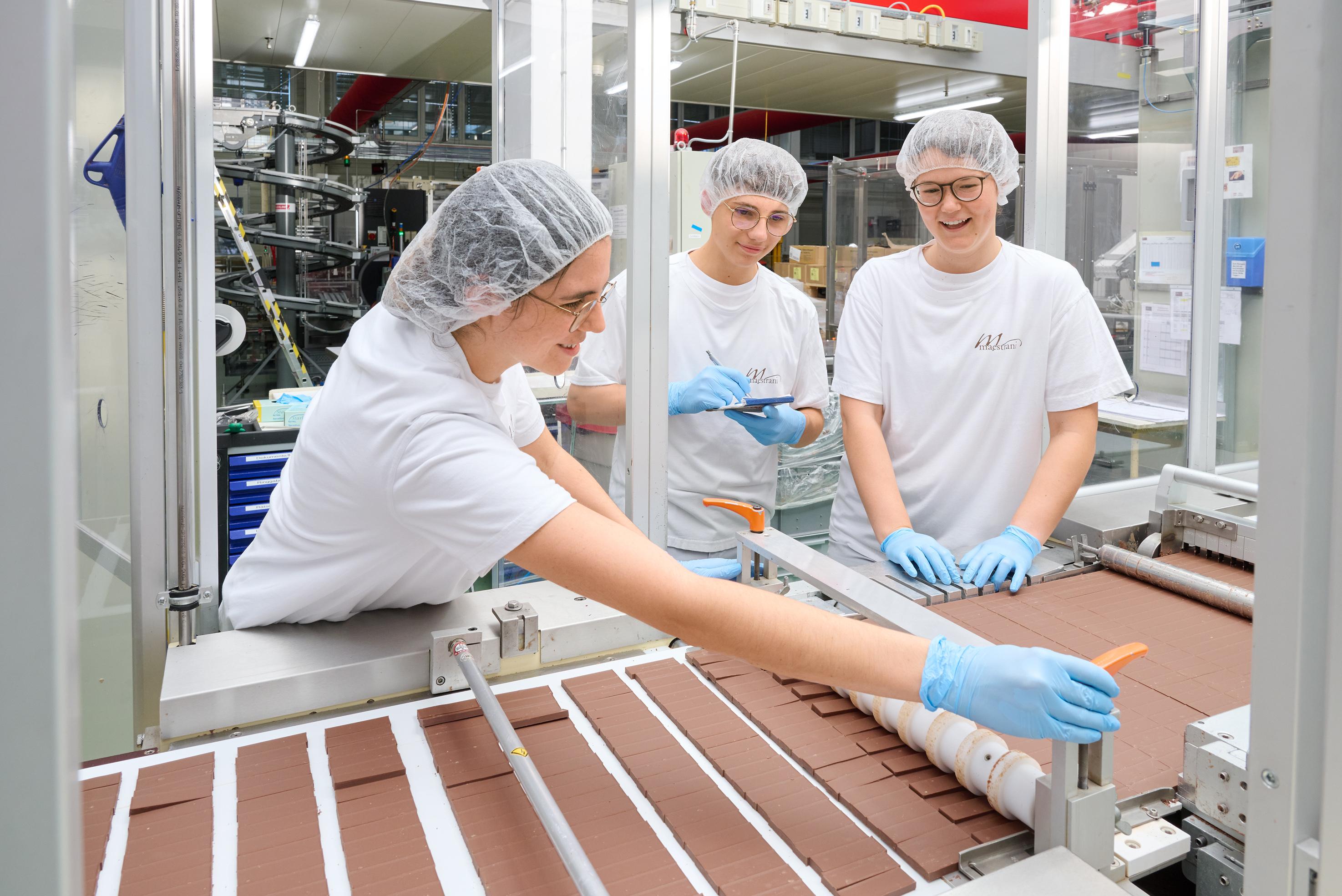 Maschinenführer:In
Our machine operators focus on the specific operation of our production machines. Our long-term employees, in particular, know their machines inside out. They use their painstakingly learnt skills and intuition to independently start, stop, monitor and change over the machines and equipment that are used in the production of our popular chocolate products. Teamwork and operational safety are key. Together we work to rectify faults directly on the line.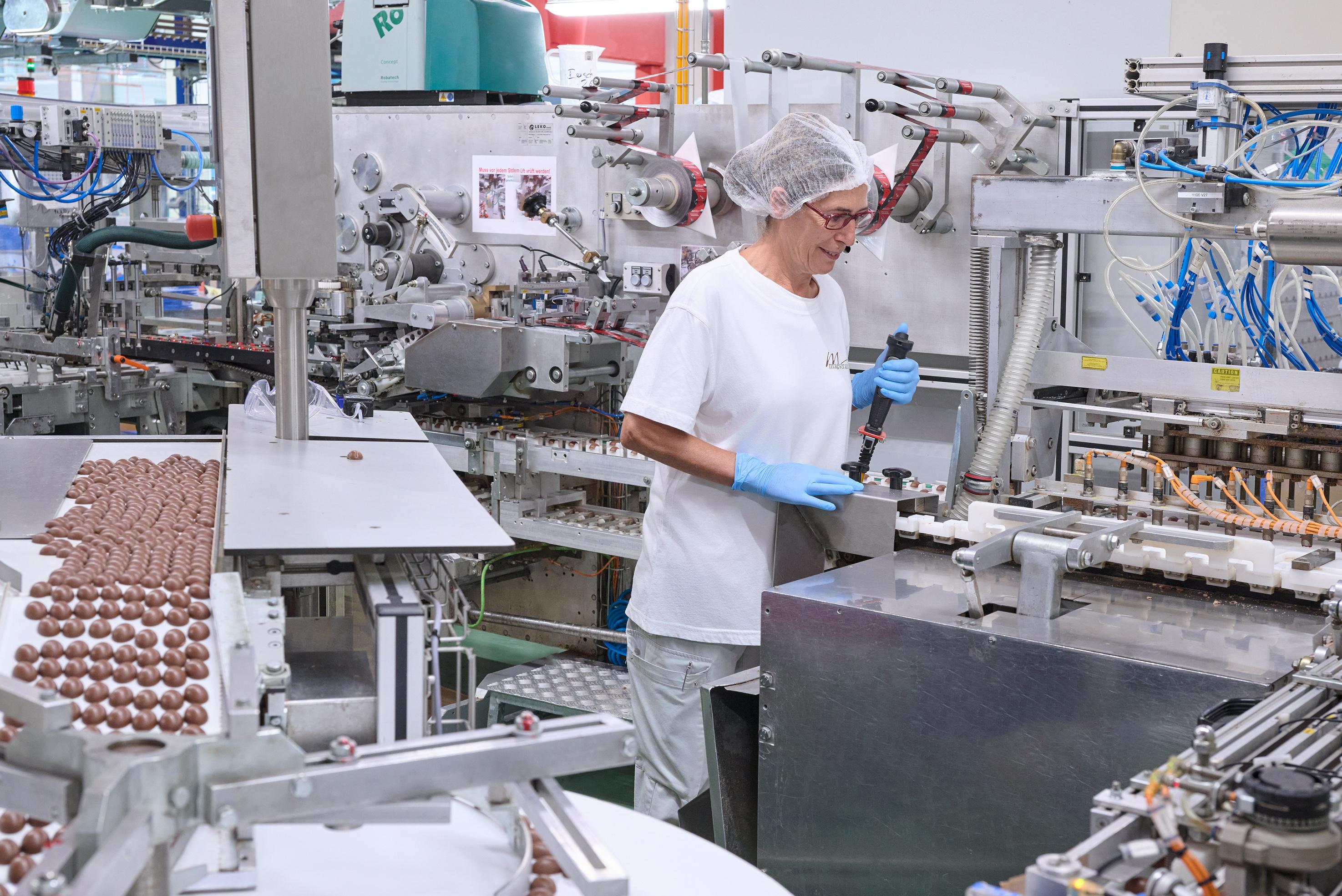 Production line manager
Our production line managers are responsible for an entire production line. They coordinate the smooth running and ensure the quality standards required to produce our fine chocolate. They monitor the performance of the line and are responsible for production targets and schedules. Production line managers make important decisions and are problem solvers who have their finger on the pulse of our manufacturing process.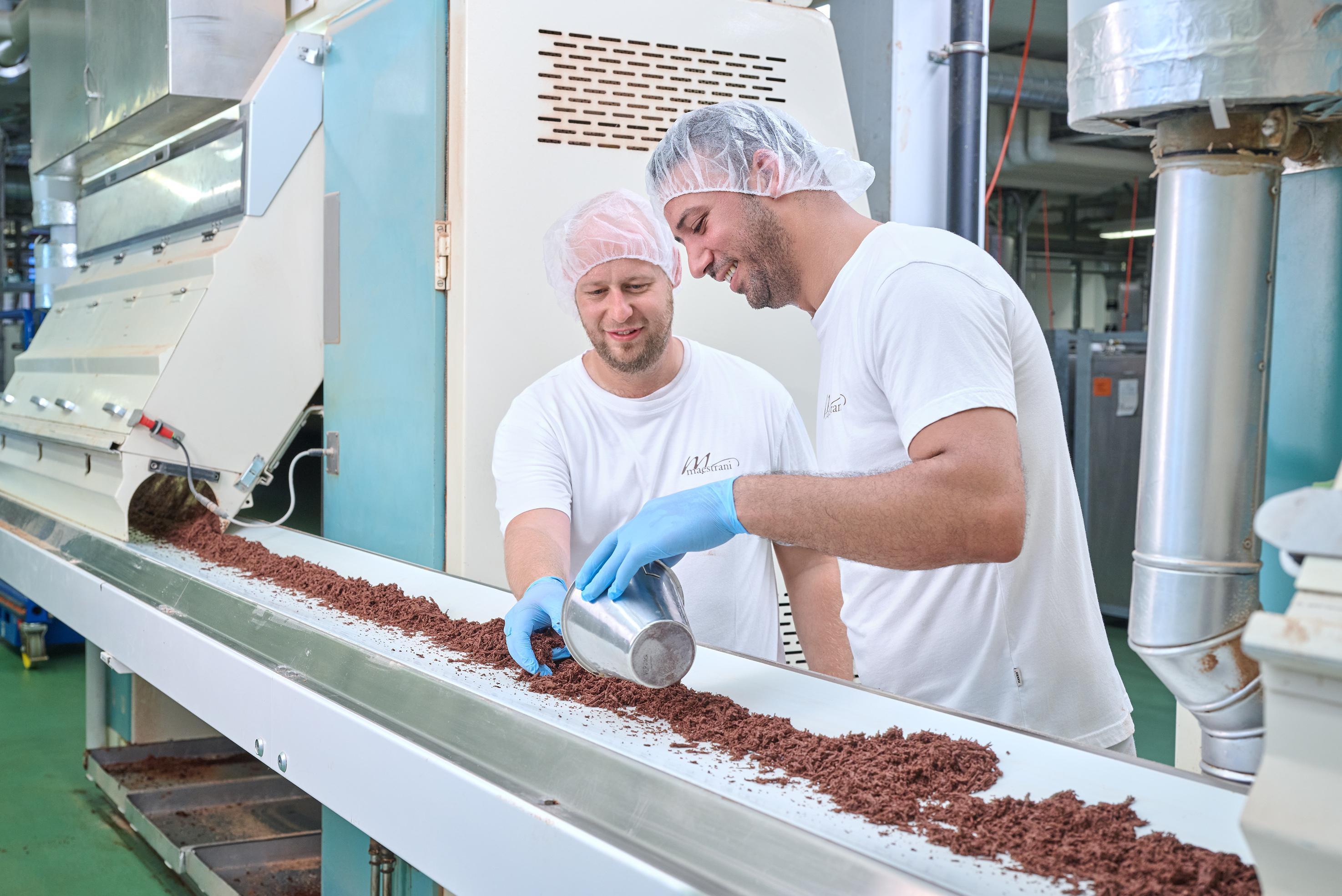 Plant engineer
The plant engineers in our Technical Department work as a team to ensure that all our equipment is ready for production around the clock. Supported by an advanced IT system, modern maintenance software and a structured organisation, they have our machinery under control. As team players, they provide advice and support to all production employees. In addition, they implement technical improvements and optimisations so that we are able to meet our sustainability requirements.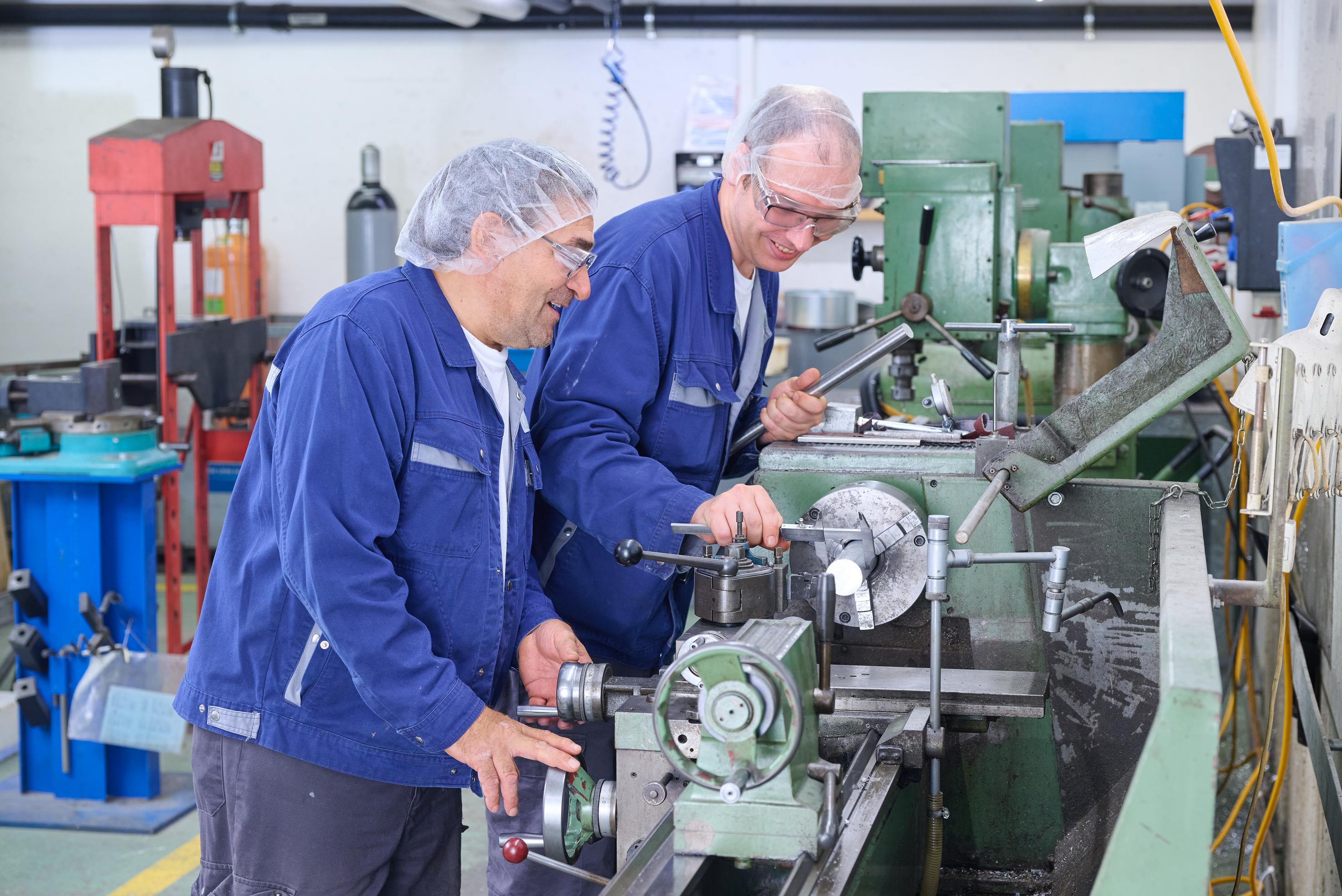 Research and Development
Here is where the secret recipes for our outstanding products are created. Our employees in the Research and Development Department transform selected raw materials into new favourite products.With skill and intuition they create new varieties for our many customers.Quality assurance is also part of this important department. All raw materials are checked before they enter our production rooms.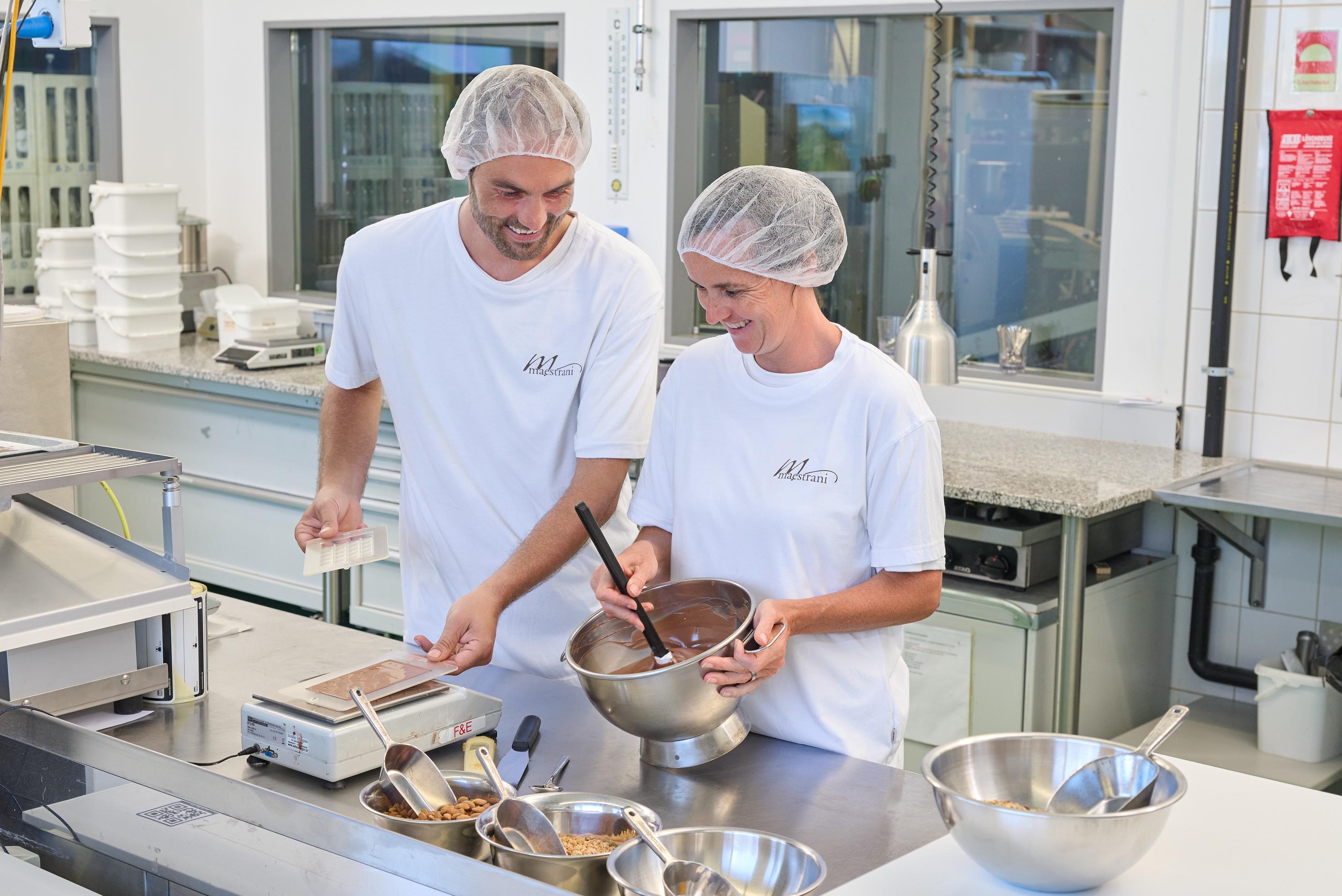 Logistics manager
Our logistics managers ensure that the 4000 tonnes of chocolate we produce each year are produced, delivered and distributed on time, every day.Using state-of-the-art scanning processes, they control the entire material flow from  procurement of raw materials to  delivery of the finished products.They monitor inventory levels and ensure that the right quantities of raw materials, intermediates and finished products are available on the right line to meet production requirements.With the help of digital data, they evaluate the efficiency of logistics processes, identify bottlenecks and find opportunities for improvement.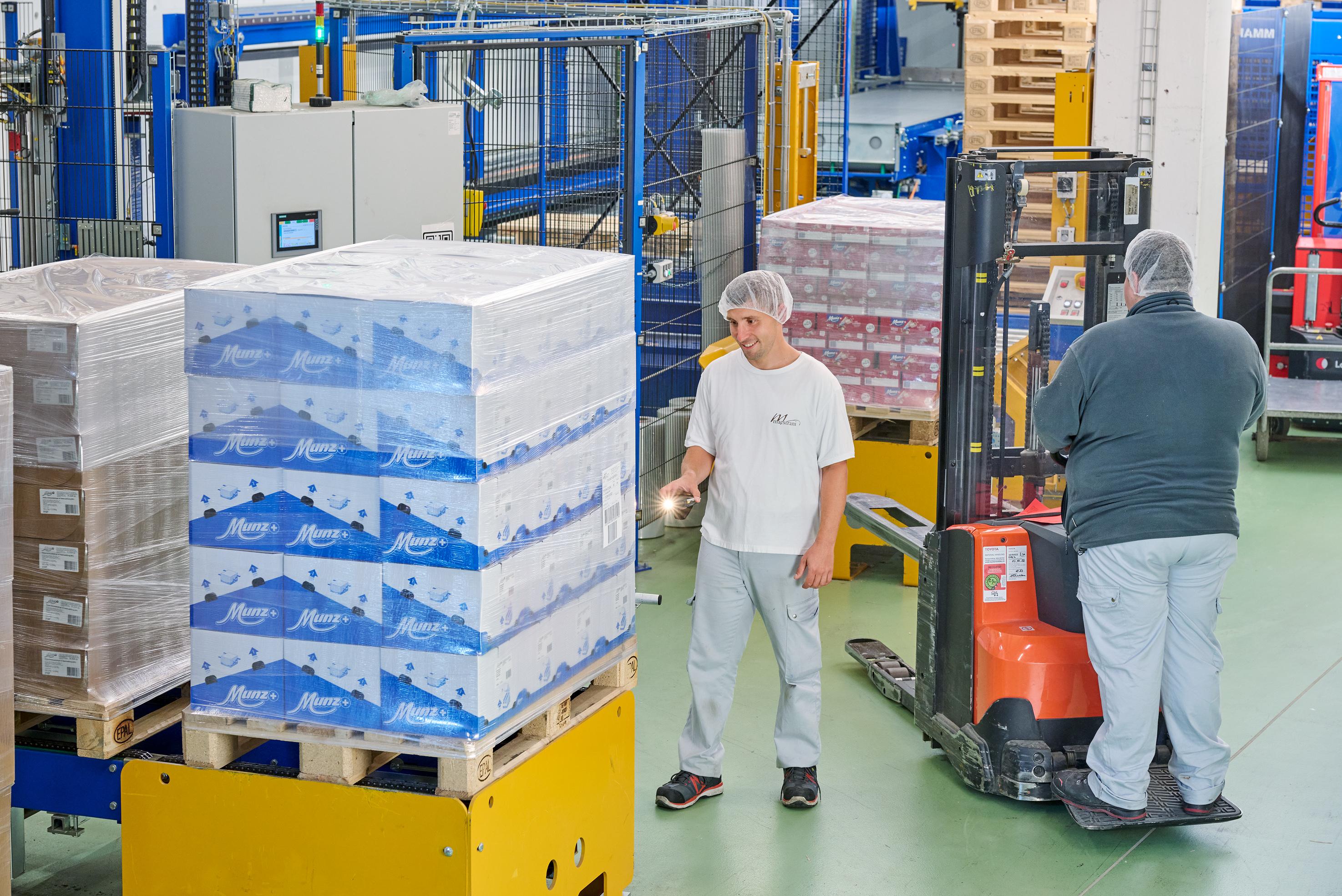 Planning and management tasks
Our planners use their extensive experience and know-how to efficiently utilise the complex equipment and systems. Our shift supervisors assign our employees to the correct positions according to their skills. They also monitor execution of the production processes and ensure quality, safety and delivery readiness at the highest level. They provide staff on the production line with expert support in identifying problems and rectifying faults. Our management team drives the continuous improvement of our plant and processes, with digitalisation and sustainability at the heart of our activities.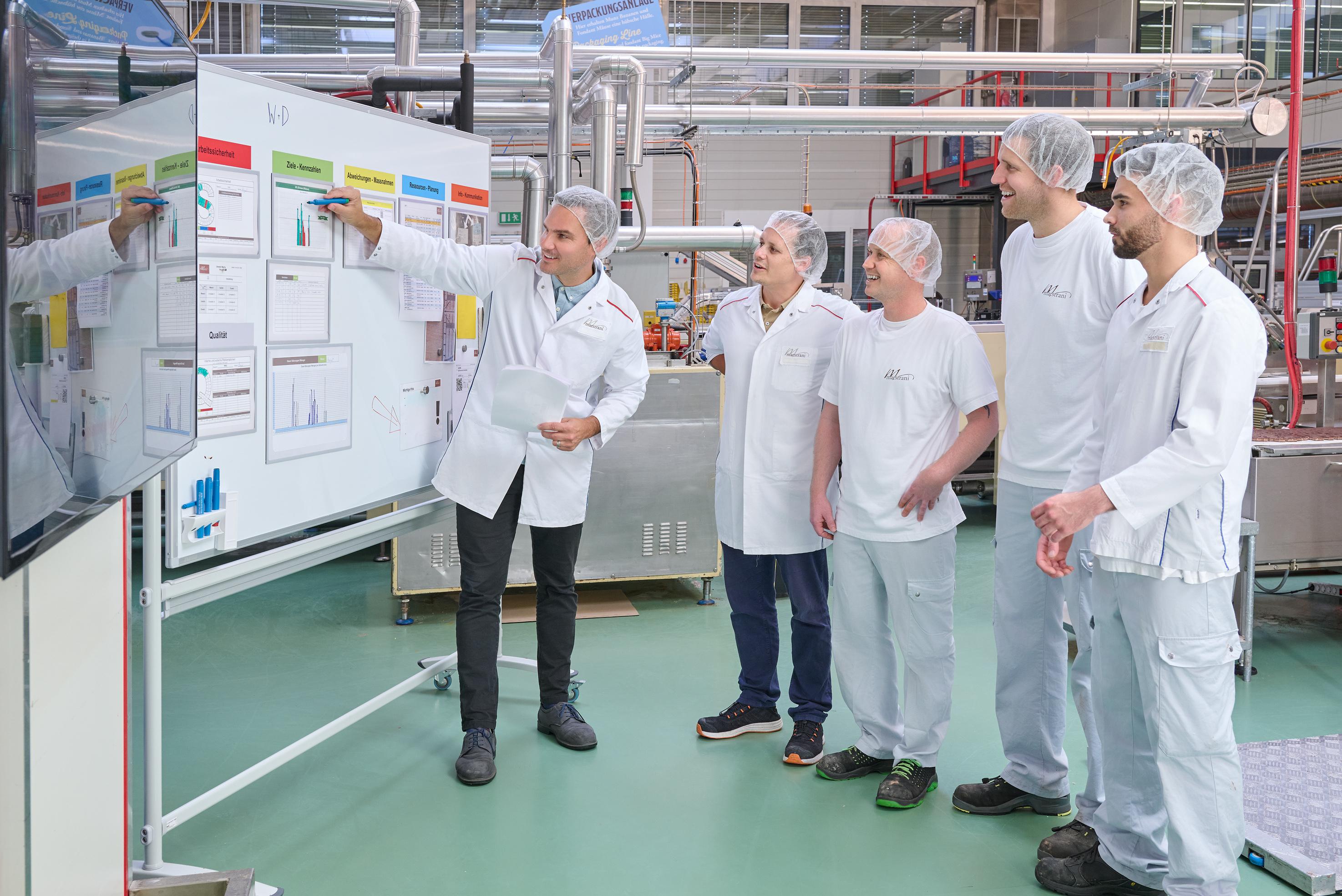 Chocolarium
Whether as show confectioner, welcome desk receptionist, as a guide or in the shop, our employees bring our products and our manufacturing processes closer to customers young and old in our World of Discovery. In the happiness factory of Munz and Minor, we excite our visitors from all over the world beat when they enter our happiness space.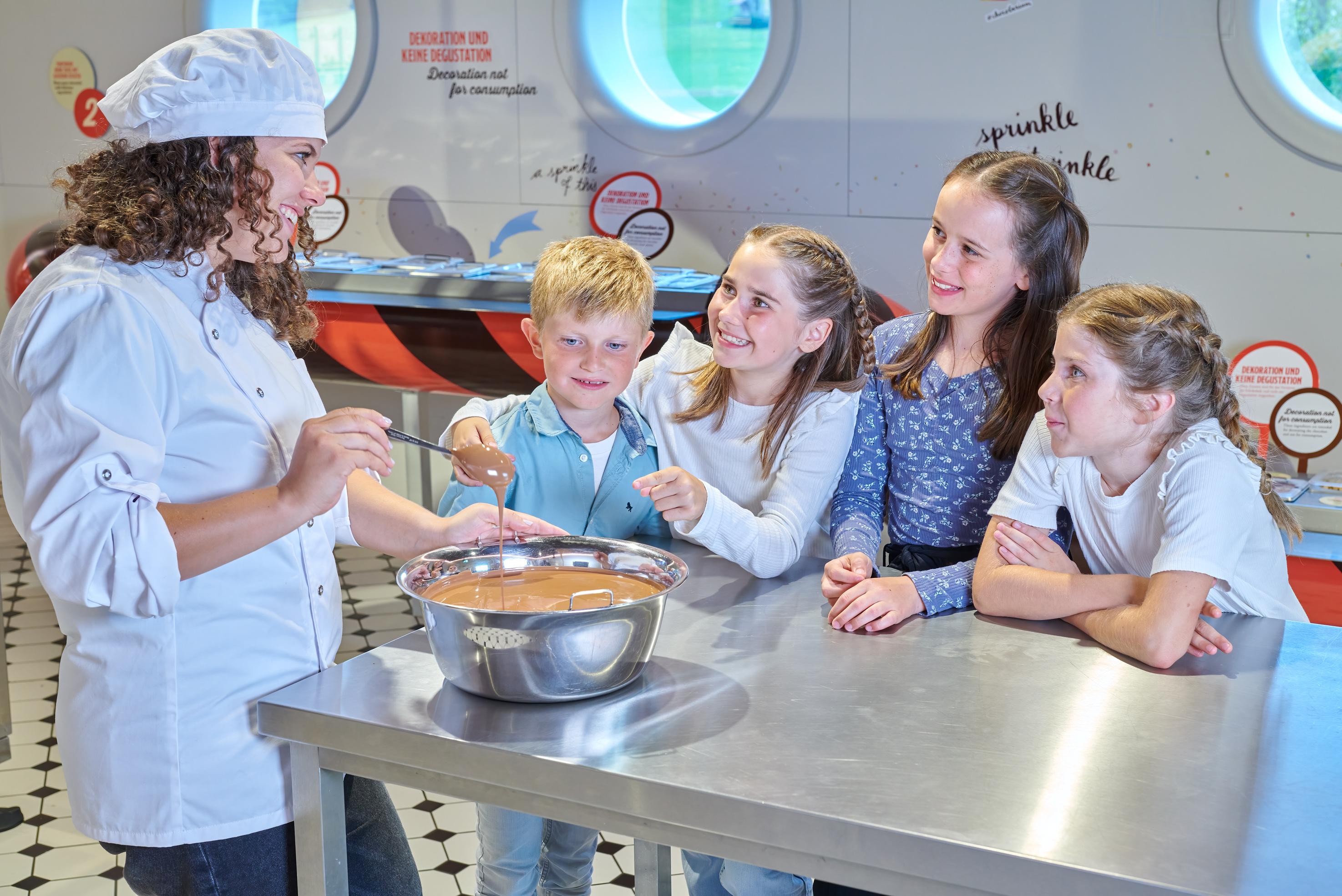 Administration
To ensure that our customers are able to buy the chocolate they love, our teams work together in our admin departments. Whether marketing or sales, they make sure that our popular products find their place on store shelves. Together, all our employees carry our passion for chocolate from Flawil out into the world!